Last updated on 23 oct. 2021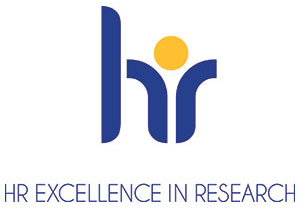 In 2018, our university committed to the "HRS4R" (Human Resources Strategy for Researchers) labelling process.
The objective is to be able to progress in our practices with regards to the field of research, particularly in terms of professional researcher recruitment.
General principles

The "HRS4R" label aims to improve the practices of research organisations and institutions in terms of recruitment and the working environment of researchers and is an asset for obtaining Horizon 2020 programme funding. The European Commission's "HR Excellence in Research" label promotes signatory institutions to the "European Charter for Researchers" and the "Code of Conduct for the Recruitment of Researchers". These contribute to institutional attractiveness to researchers from all over the world and are a condition for obtaining research funding from the European Union.


The European Charter for Researchers represents a set of general principles and requirements concerning the role, responsibilities and duties of researchers and their employers or funding organisations. It aims to ensure that the relationships between the different parties contribute to their success and performance, to the transfer and sharing of data as well as the development of researchers' careers.
The Code of Conduct for the Recruitment of Researchers is a set of principles and requirements aimed at improving recruitment, making selection procedures more fair and transparent, and offers various methods for assessing their merit. For example, merit should be measured not only on the basis of the researcher's publications, but also on a wider range of evaluative criteria, such as teaching, supervision, teamwork, conveying knowledge, management and public awareness activities.

Approach

After receiving advice from the Technical Committee (fr. Comité Technique or CT), the Health and Safety and Working Conditions Committee (fr. Comité d'Hygiène et de Sécurité et Conditions de Travail or CHSCT), the Academic Council (fr. Conseil Académique or CAc) and approval from the Governing Board (fr. Conseil d'Administration or CA), our university has embarked on this process which began with a diagnosis of the context specific to Lyon 2 as follows:

A line-item assessment of the gap between our current policies and procedures and those proposed in order to measure the workload and any related adaptations that may be required;

Development of a collaborative methodology to ensure the quality of our approach.

Several working groups have been set up, involving all actors implicated in our research and human resources activities.