Last updated on 17 oct. 2021
The Université Lumière Lyon 2 has two campuses in Lyon, Berges du Rhône and Porte des Alpes, and three satelite sites, which are home to 30,000 students, offering them a stimulating study and work environment, adapted to the needs of the community.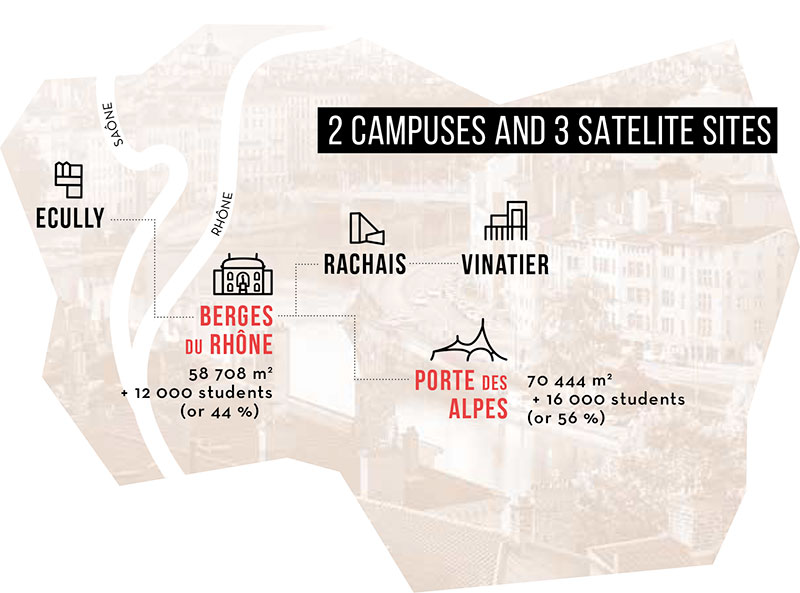 Our university boasts the
"Musée des Moulages"
also known as
"MuMo"
which is home to an important collection of medieval and modern casts. Our collection illustrates the evolution of sculpture and styles from archaic Greece, through the 19th century and up to our era. MuMo is an important element of artistic and educational heritage.
Click here to learn more in French.