Last updated on 23 juil. 2020
Published on June 2, 2020
–
Updated on July 23, 2020
Do you need a prescription, contraception, medical monitoring or simply advice?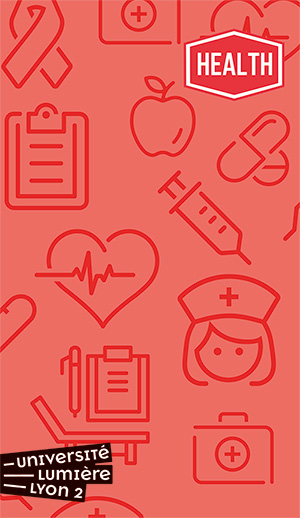 The University Health Service (fr. Service de Santé Universitaire or SSU) offers the following services by appointment-only (on the Porte des Alpes Campus):
general medicine and preventive health assessments
gynaecological consultations,
contraception and STI screening
free psychology and dietetic consultations
blood tests, medical samples
a nursing service (also available without appointment)
Remember, the University Health Service also offers free condoms (female and male) as well as menstrual supplies. They provide informative documentation about health, addictions, screening locations and the contacts of many associations!
How to make an appointment?

Just drop by the University Health Service and schedule an appointment or send an email to the secretary ssu@univ-lyon2.fr

What will you need the day of the appointment?

Your French health insurance card ('carte vitale', European Health Insurance Card (EHIC) if you have one, or proof of insurance (such as the French "Attestation des droits") and a means of payment (Debit Card) for general medicine and gynecology and blood tests.
See the rates here (in French)...

Note: Students who do not present a French health insurance card at the time of their visit will be given a form to submit to their insurer for reimbursement. Students enroled in an optional complementary health insurance policy (fr. mutuelle) are eligible for further reimbursement.
How much do services cost?

Consultations for disability accomodations, preventive medicine, medical interviews or with a psychologistor dietitian are free of charge.

For general medicine and gynaecological consultations bring your 'carte vitale' (health insurance card), the consultation will cost you 7.50 euros (which will then be reimbursed by the complementary health insurance policy, should you have one)

Medical samples will cost 1.89€ (with your health insurance card).
Additional fees apply depending on the specific analyses.

Medical Consultations

See all the medical consultations available at the University Health Service here.
Contact
ssu@univ-lyon2.fr
Open Monday through Friday (8:30 am to 5:30 pm)
Tel: +33 (0)4 78 77 43 10

Address
Porte des Alpes Campus - Building L
5, avenue Pierre Mendès-France
69676 Bron cedex

Access: T2 tramway - Europe Université stop