Last updated on 19 juil. 2020
Published on June 3, 2020
–
Updated on July 19, 2020
If you have a disability, please let us know before your arrival so we can prepare and welcome you under the best conditions.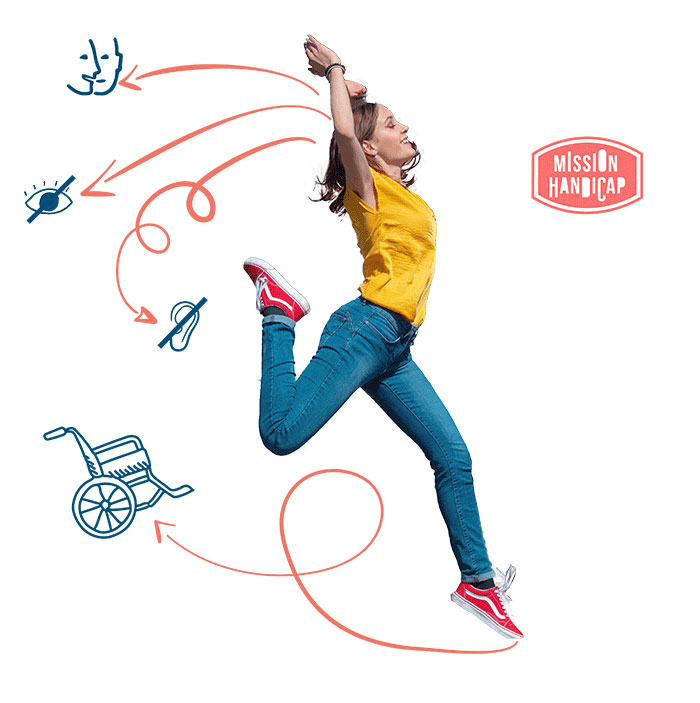 If you are a student with an existing disability, who may or may not has benefited from appropriate accommodations during their education for classes or exams, or who has recently had health problems interfering with the successful completion of their studies, you can benefit from dedicated administrative support, adapted access to premises, learning assistance (tutoriing, support, note-takers, etc.) and techniques.

The university support service for students with disabilities, the "Mission Handicap" is here to welcome students with disabilities and help them succeed their studies.
Mission Handicap assess the student's needs based on the medical opinion issued by the University Health Service and, on the basis of an interview, proposes and ensures the implementation of the Disability Student Support Plan.
The Disability Student Support Plan

This plan is divided into 4 areas:

Assessment of the student's needs and follow-up throughout the academic year but also in the continuity of the course
Campus Accessibility Assistance
Study planning
Examination accommodation
Learn more (in French)…

How does it work ?

Make an appointment with a doctor at the University Health Service in order to get a testimonial of disability
Schedule an appointment with the support service for students with disabilities, the "Mission Handicap":

Porte des Alpes Campus - Maison de l'Étudiant.e (building U)
+ 33 (0)4 78 77 31 05 - mission.handicap@univ-lyon2.fr

If you are an international exchange student with disabilities

Our university welcomes international exchange students with disabilities.
If you have a disability, please let us know before your arrival so we can prepare and welcome you under the best conditions.
Contact: Marjorie De Saint Jean (European students) & Lisa Tassy (non-European students)

Address
Porte des Alpes Campus - Building U
5, avenue Pierre Mendès-France
69676 Bron cedex
Access: T2 tramway - Europe Université stop