Last updated on 24 juin 2020
Published on June 24, 2020
–
Updated on June 24, 2020
The open archives are intended for the deposit and dissemination of scientific documents, already published or not, emanating from French and international teaching and research institutions, in all disciplines.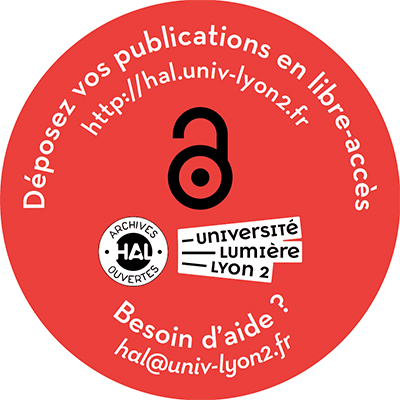 The Université Lumière Lyon 2 has been committed to free and open access to scientific research since 2009 when the HAL archive portal was implemented with the following objectives:
Increasing the visibility of the research work of the institution's researchers, and to ensure broad access on a national and international scale (more than 50,000 references including 10,000 in full text)
Ensuring the long-term archiving of documents and data deposited and long-term accessibility
Promoting the scientific results of research laboratories, thanks to dedicated collections
https://hal.univ-lyon2.fr/

This Open Access policy has been reinforced by the implementation of an institutional portal HAL Lumière Lyon 2, inaugurated in December 2018 in a national and European context that reaffirms the role of institutions in promoting open access and open science.

The promotion of this portal is an opportunity to widely inform researchers about their new rights and the extended deposit possibilities with the law for a Digital Republic, regardless of the policy of publishers.